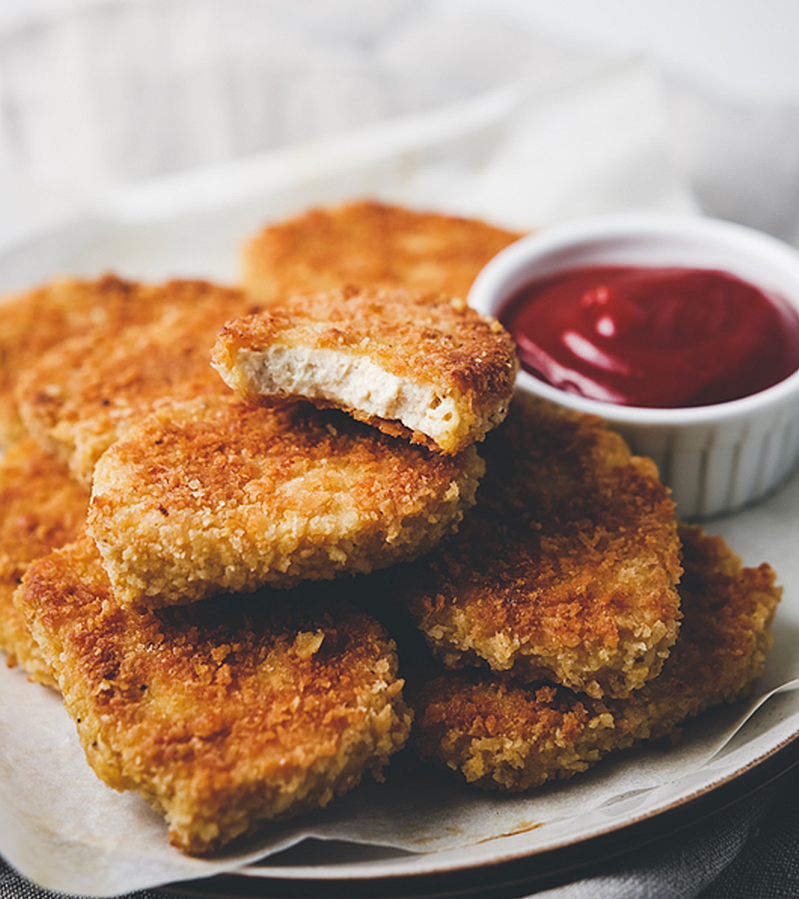 INGREDIENTS
12 oz. block of firm tofu
1/2 cup breadcrumbs (or gluten-free breadcrumbs)
2 tbsp corn starch
2 tbsp nutritional yeast
1/4 tsp salt
1/8 tsp fresh cracked black pepper
1/4 cup flour (or brown rice flour)
1/3 cup non-dairy milk
vegetable oil for frying
---
INSTRUCTIONS
Preheat oven to 400F.
Slice tofu into 12 rectangles (see video). Optional step: cut into "nugget" shapes.
Press with paper towel and or dish towel to remove excess moisture.
In a mixing bowl, combine the breadcrumbs, corn starch, nutritional yeast, salt and pepper. Add the flour to another bowl, and the non-dairy milk to a third bowl.
Dip each piece of tofu in the flour, then the non-dairy milk, and finally in the breadcrumb mixture to coat. Repeat with all the tofu.
Add some oil to a frying pan on medium heat and wait until it is heated. Add the tofu pieces into the pan and fry a few minutes per side until golden.
Once golden, place on a baking sheet and bake 20 minutes, flipping halfway through. Enjoy!